Interview With
Guillemots
EXPERIMENTATION AND UNDERSTATEMENT IN THE MAGNETIC NORGE
Guillemots – the former Brit and Mercury nominees – are making all other bands look terminally lazy this year by releasing four albums – one for each season. Their vernal offering (Hello Land!) has already dropped (hear it in full here), and their second should be out before the summer's over (if indeed it ever began).
They've been recording in Norway (as you'll see by these photos, which have been taken by Magrao, the band's guitarist) and seeking inspiration from the country's vast glacial landscapes, warming inhabitants and climactic anomalies; all of which seem like the perfect blend of influences to bring out the best in the quartet's ebullient, modest and experimental outsider pop.
You can download Fleet here. It's the recession-proof price of completely free. Below is a video of an unamplified live performance of the same track, shot at the Village Underground earlier this year. After you have digested these various media you are cordially invited to join us, anxiously and excitedly teetering on the precipice, waiting for the next installment to flood our ears like a swollen fjord.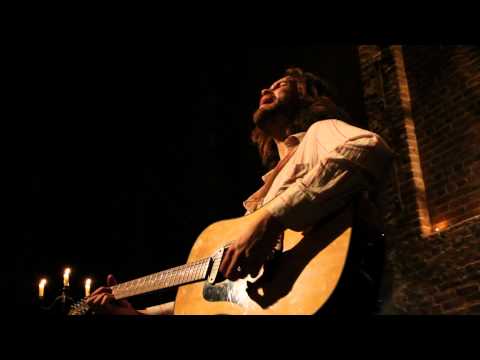 Guillemots Photo: Anna Bean