Interview With
Emily Barker & The Red Clay Halo
WEAVING FOLK-INFLECTED MELODY WITH A FIERCELY INDEPENDENT SPIRIT
It's Australia week on A Negative Narrative. It wasn't intended this way but fate seems hell-bent on making it so, and we sure as hell ain't going to argue with our pre-determined destiny. First, we brought you Melbourne's (Me), who have currently decamped to the UK. Secondly, we asked Sydney's The Jezabels to shoot some snaps for us. Finally, and in the interests of providing a balanced coverage of this vast, beautiful land, we bring you Emily Barker.
Hailing from Bridgetown in Western Australia, Emily Barker is proving to be a compelling songwriter with a gift for weaving folk-inflected melody and beautiful lyrics. Her talent is perfectly complemented by the elegant arrangements of her band The Red Clay Halo, whose ensemble playing underpins Barker's agile vocal blend of strength and fragility. The Red Clay Halo band features Gill Sandell (accordion, flute, piano), Jo Silverston (cello, banjo, musical saw) and Anna Jenkins (violin), and together they have not only toured internationally but have also recorded three distinctive albums.
Their first album was Photos.Fires.Fables. (2007) – an eclectic tapestry of old-time narratives weaving gothic stories of tragedy, love and the associated lessons learnt. This was followed in 2008 by Despite The Snow which was recorded in just four days over a snowy Easter weekend in Norfolk. Critically acclaimed in the UK and Australian music press, its opening track Nostalgia became the theme tune to TV drama Wallander. Last February saw the initial release of their third long-player (Almanac) to radio, immediately attracting strong support from the Beeb. A stream of sold-out UK tour dates followed, culminating in a rapturously received show at London's St Giles-In-The-Fields church at which Almanac was performed in its entirety. This trilogy of albums has been released in the same independent and imaginative spirit with which Emily and her band approach their song- making; they have been entirely self-financed and released on Emily's own imprint Everyone Sang, with Almanac being jointly financed by two fan-funded campaigns (and finally released to the public this week).
Last month Emily Barker & The Red Clay Halo were out on a headline tour before joining Frank Turner for six dates (you can see his intraview here). To accompany the tour a video for their new single Billowing Sea was made and can be seen below. Because we like your face you can also download First Time Ever I Saw Your Face here for nowt. It should serve to illustrate that Emily Barker is so much more than the next Laura Marling.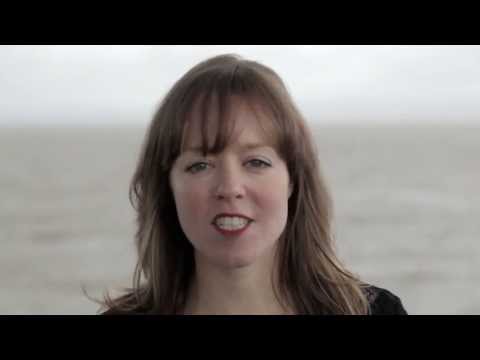 Profile Photo: Daniela Terrazzini