The Lovely Eggs
OUT OF THE FRYING PAN AND ONTO THE ROAD
As I've no doubt mentioned before, eggs have always confused me. At best they're a little bit of chicken menstruation and at worst they're a fluffy little forlorn foetus in a crunchy coffin. Over the years I have managed to overcome my zygophobia (largely due to travelling through Central America where the only thing a vegetarian can eat is yucca, huevos or yucca con huevos) and now am actually partial to eating the odd egg (but only when in Mesoamerica or in need of protein). The Lovely Eggs however, have done more to win me over to the merits of albumen and vitellus than any enforced travelling diet, firstly because they're (as the name suggests) lovely, and secondly, because they make one hell of an audio omelette.
I've missed The Lovely Eggs of late. In the past year we have become pretty good chums. First they shot a cooler-than-fuck-itself intraview for us which turned us on to their genial insanity, Northern humour and smirk-inducing tunage (you can check it out here). Then they unexpectedly sent me the best letter I've ever received – complete with amazing illustrations – and we hung out at their shows in Leeds and Wakefield, drinking MOR boozes, chatting with Darwin Deez (whom they've previously played with in Brooklyn) and eating crisp and sandwich riders inside stuffy civic buildings. Our paths crossed again many times over the summer as they continued to plug their Cob Dominos LP with incredible singles like Don't Look At Me (I Don't Like It) and People Are Twats and stomped their unique welly prints on the summer festival circuit. It even turned out that we had exactly the same car, though following this revelation both of our 1991 VW Polo GTi Coupes have now died and driven off into the afterlife together.
Since these hedonistic days in fields (which were largely spent laughing, dancing and trying to remember how to erect our tents) The Lovely Eggs have been touring Germany with Art Brut and Ganglians, steadying their ship ahead of the release of their next single (Panic Plants) and even enjoyed a stint in the studio with Negative Narrative uber-idol Gruff Rhys (you can see our gushing review of his recent Leeds show with Y Niwl here) who has produced their next 7″ which is due for release on the Too Pure Singles Club in December. The percussively-astute amongst you may have also noticed that a section of their song I'm A Journalist appears on the new Scroobius Pip track Death Of The Journalist.
With their winning combo of art rock, punk, DIY indie and riot grrrl, The Lovely Eggs are sure to appeal to fans of X-Ray Spex, Sonic Youth, Half Japanese and The Moldy Peaches. Panic Plants is the third single to be taken from their critically-acclaimed album Cob Dominos and it's an effervescent tale of living with OCD told in their own distinctly inimitable way. Their previous single Fuck It was released on limited edition 7″ during the May Bank Holiday. Due to the lyrics radio DJs couldn't play it and as the shops were shut no-one could buy it. This may seem obtuse to you but it's just how they roll and we love them even more for it.
The Lovely Eggs start their latest UK tour today and you'd be advised to treat your good self to a small slice of attending. We'll see you at the Leeds gig come hell, high-water or salmonella. You can thank us for this tip-off when you get there via the popular medium of buying us booze.
Oct 21 | The Lousianna (Cellar), Bristol
Oct 22 | The Cavern, Exeter
Oct 23 | The Horse & Groom, Brighton
Oct 24 | The Bull And Gate, London
Oct 25 | The Arts Centre, Norwich
Oct 26 | The Red House, Sheffield
Oct 27 | Fishtank, Durham
Oct 28 | The Fox & Newt, Leeds
Oct 29 | The Continental, Preston
Oct 30 | The Yorkshire House, Lancaster
Oct 31 | The Wee Red Bar, Edinburgh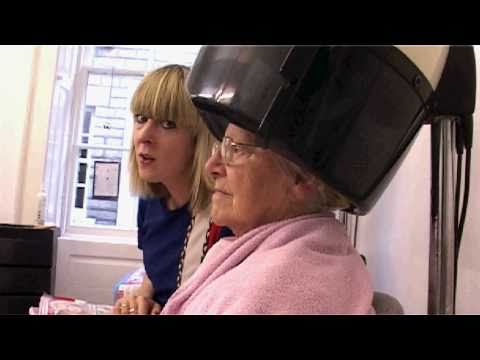 Photo | Ellie Noble