Gloom Balloon
Nothing feels as bad as the bad in which you stab your own flag, somehow jump reality's rails and run in the shadows parallel to everyone else. You can hardly accept your own face as yours in the mirror. Nothing you loved is of any comfort anymore. Your head is empty, save for being mildly terrified for the entirety of the time you're awake, and you find no respite at night. You realise that if things don't change, your position among the living is untenable. The only hope you have is in knowing a diametrically opposing disposition once existed. Writing this, I'm reminded of once being incongruously perturbed by a deflating helium balloon bobbing ominously a couple of inches above the carpet, it's residual static attracting cat hairs to its dulled and wrinkling skin. Gloom Balloon's 'You Make Me Feel Like a Natural Disaster/Fix The Sunshine Pts 1-7 (An Ode To Bill Doss)', is an elegiac soundtrack to a sun-dappled nervous breakdown and showered a flourish of candy-coloured kisses upon my auditory cortex when I discovered it at the end of last year. In the dead confetti of early January, I solicited interviews with its three principal architects about the conception, aesthetic and assembly of the undetected Best Record of 2013.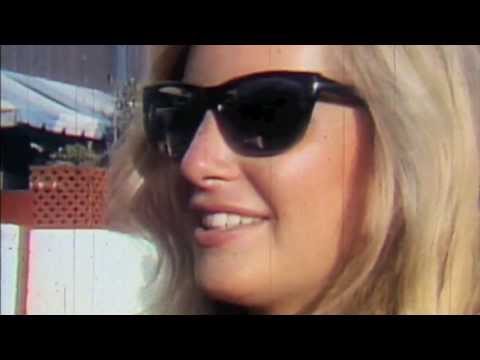 When Patrick Tape Fleming announces amid the lilting strings of opener 'The Face' that he is "…the luckiest…motherfucker…in the world", you can't help but wonder if it isn't so bold a statement as to surely be served-up with more than a lashing of sarcasm. If it isn't, what transpires sees such optimism vanish under a landslide of irony as things thematically take a tortuous turn for the heartbreaking worst, and forever tinge this opening declaration with tragedy. "I was in shock that morning. I have never lost someone who had such an impact on my life, who I knew personally. The first thing I did was cry, the second thing I did was call Jason NeSmith from Casper & The Cookies who is a great friend of mine and was good friends with Bill. He really comforted me and said, "I just wish I could have told him, I loved him."
Tape Fleming's debut under this aptly dichotomous moniker is a lavishly crafted Love-Song-Cycle, seemingly to a trinity of muses including; a lost love, a lost love of life, and the lost life of his musical idol Bill Doss of The Olivia Tremor Control. In its all too brief 23 minutes, it tours a gamut of emotions, ultimately stopping along this travelogue atop triumphant climbs. While Doss's unresolved passing inspired a sense of morbid intrigue to some, the only mystifying thing to Patrick Tape Fleming was how he was ever going to get over the crushing sorrow of such a monumental loss.
"Later that day I wrote the song 'Fix The Sunshine', where I say…
'Don't forget to tell your friends, You love 'em, Every time one of your meetings end.'
"I decided I needed to make something for Bill, to give him and honor him, because I felt he had given me so much in my life. Him passing had given me a reason to get my shit together, even if it just meant to get it together so I could make some music to dedicate to him. He saved me. And I do try to tell my friends, I love them all the time, and it gives me life."…a love reciprocated in kind and deed with friends' involvement proving integral to committing Patrick's startling 'shit together' to record."
Tape Fleming's erstwhile accomplice Chris Ford, AKA Christopher The Conquered, shared producing duties on the album and handles the wrangling of the live recreation of what threatens to be a complex and potentially unwieldy project. "David Cross would play me." Ford says when I ask who he'd cast as the duo in 'Gloom Balloon: THE MOVIE'. "He can do goofy/serious, which I think would work. Plus people always say I look like him. It's the nose I think. The script would feature Patrick narrating the story from the future. His older self is played by Dustin Hoffman. His present self is played by the only man who can do Patrick: Patrick."
The latter piece of casting is particularly fitting as Patrick comes across as a sort of Indie 'Little Big Man'. As a mainstay of the Iowan scene, serendipity has seen him rub shoulders with a 'Who's Who' of Alternative Music, accounts of which are given-up only under duress, but when he does so, it's with the wide-eyed enthusiasm of an impassioned fan. "I just met Bob Pollard very briefly and yelled to him, "Hey, you're in the greatest rock band ever, can we get our picture with you?!", and he said "Greatest? For that you can have two pictures."  Tape Fleming also recently managed to corral one of nature's most irrepressible forces/racing pundits to provide 'groove vocals' and 'imaginary Horse Names' for the B Side of Gloom Balloon's first 7″. "Recording Bob Nastanovich was amazing for me because, hell, a guy from one of my top three favourite bands ever was in my apartment, screaming into a microphone. I felt like I was in a dream. The second he finished and left, I had to sit for a second and think about what had just happened and, how bad ass my 16 year old self would have thought my 32 year old self was for that five minutes of my life."
Chris Ford deftly bookends this hitherto non-existent aphorism, leading us into the most poignant anecdote of Tape Fleming's interactions with his idols, when I put it to him apropos of nothing: If love is the blood of the Universe, then…  "Silence is the Skin of the Stars", which beautifully illustrates the conflicting philosophies on this record that get reconciled by filling the void with your own inimitable noise. Chris's involvement with Gloom Balloon was seemingly ordained by celestial machinations during what could arguably be construed as the birth of Gloom Balloon, when he and Tape Fleming, as 50% of their other band The Poison Control Center, backed Bill Doss on a live cover of The Olivia Tremor Control's 'Jumping Fences'. Of course, as anyone who has had any level of passion and ambition whatsoever knows – every now and again the Universe needs a nudge.
Patrick Tape Fleming "When our band got to Louisville (in 2008), for the first show of our tour with the Apples in Stereo, I told the guys that it was my goal to get Bill Doss to let us back him on 'Jumping Fences'. He hadn't really played any OTC stuff live since the reunions in 2005…every night on the tour, I would go up to Bill and say, 'Bill, OTC was the greatest band ever, and these songs need to be played, let us back you playing 'Jumping Fences." He would just laugh. He was so sweet to me on that tour — always talking to me and watching our band play. He knew I loved him so much. Finally in Dallas, I asked him, "So Bill, is tonight the night we do "Jumping Fences," and much to my surprise he said, "OK, let's do it." I lost it for a second and started freaking out. He said, "Let's go over it backstage." So for five minutes, the Poison Control Center stood in a circle with Bill Doss, playing one of the greatest pop songs ever, with the guy who wrote it. I thought the song was in the key of B, but he showed me that it's actually in A, and he taught it to us, and yes we played it that night. Standing with your hero, in a circle with your best friends, learning a song that you think is as good as any ever written, was one of the greatest moments in my life. He did not have to do that. It was so special."
Side One: 'The Palindromes in Which You Were Had'.
As its title suggests, the record is meant to be listened to, like vinyl, as a whole consisting of two distinct sides, which isn't necessarily a conceit to that increasingly fetishised format, but rather down to the fact that each piece is the product of two distinct periods of conception. Heard in its entirety, and as detailed by these clearly demarcated 'sides' it's a portmanteau of intersecting dilemmas. 'You Make Me Feel Like A Natural Disaster' seems geared toward sifting through the rubble of broken down relationships, but takes on a greater significance as the songs bleed into one another via the cosseting of H.D. Harmsen's achingly gorgeous string arrangements.
Patrick Tape Fleming "For me I was in the worst place in my life. I had a job that I could not stand, that I thought was unethical, which put me in hotels in small Iowa towns – and let me tell you there is not much difference between a jail cell and a small town hotel. The only thing you can really accomplish there is thinking, and when you are already in a pretty bad state, thinking might not be your best option. I had written about two albums worth of songs, for what would become Gloom Balloon when Bill passed."
Chris Ford: "I originally came into the project to produce an EP and then an LP, of all Gloom Balloon songs that were yet to be recorded/released, but the EP turned into a double EP upon Bill Doss' death and the LP was put on hold."
H.D. Harmsen:  "Early on we had a few meetings, myself, Pat, and Chris talking about what everyone had planned for the album. I quickly discovered that Pat wanted it to sound like all those fab 60's pop records he loves. He gave both me and Chris "The Bee Gees' Greatest Hits", and "Days Of Future Past" by The Moody Blues. This gave me a lot of insight into the scope of where Pat's head was at. From that point I discovered that Pat loved things with 16th notes and basically things that sounded baroque-esque. Originally I started arranging for 19 instruments. I thought we were making a full length and I was planning on arranging it like a symphony where every song went into another. Then we decided on doing a 7″. The cool thing is, it was recorded with the strings first. If you look at the video of us recording, you'll see we recorded the strings first and then put everything on it."
Chris Ford: The idea of the 'You Make Me Feel…' side was to have one continuous musical piece, arranged in a symphonic manner, with little pop nuggets floating in and out. The concept was carried over to the 'Fix The Sunshine' side, which I perform a lot on and I guess you could say "co-produced", but with a different soundscape – strings are replaced with samples and lots of electronic toys – drums from an iPad, tape machines, manipulated samples from the 'You Make Me Feel…' side of the record, etc."
Side Two: 'Your Nervous Breakdown Doesn't Deserve Sound, But If You Want A Soundtrack I Got Your Back.'
By the end of the first line of the opening track of Side Two, 'A California Demise, Through Bloodshot Eyes', the apartment floor of those who don't love him anymore that haunts the two sides' intersection, is immediately superseded by the space left by Doss, as declared by Tape Fleming singing "I know that I have to get over you somehow…" whereupon he spends the remainder of the record trying to assemble its seven-part puzzle pieces into a picture that makes it possible for him to do so; through the dimly lit, sax addled solitude of crowded rooms in 'Chanteuse Raison D'être' to the burnt-but-wiser-for-it solution that is 'Fix The Sunshine', which is the sort of epiphanic sing-along you can imagine being belted-out from between the Coca Cola-rotten teeth of The New Seekers.
Patrick: ('You Make Me Feel Like a Natural Disaster') "…was actually going to be a 7″ record, but then Bill passed and I wanted to do something so badly for him.  So I thought to myself I would make an experimental track that had all these parts in it, but would be one big song. And that's how 'Fix The Sunshine Pts 1-7' came about. I wanted to use pieces of the stuff we recorded for the 'You Make Me Feel…' side, so I Incorporated pieces of it, much like the Olivia Tremor Control's concept on Black Foliage."
H.D. Harmsen: "Well Pat took a lot of the strings sessions we recorded and slowed them way down. There's a lot of moments when the strings are way down low in the mix and slowed down. I love that. Side Two was so much fun for me to hear for the first time because Pat took a lot of time to put all that pastiche together. It really sounds like alot of old Poison Control Center stuff, and I think reflects Pat's biggest love, strange recordings. The first side, I knew every single part that was there because I arranged most of it, but the second side, I had no idea. I forgot for a second that I was playing on a Patrick Tape Fleming album, but then I was so excited when I got those sonic confirmations. Besides that, I did play all the Bass, and I believe all the electric guitars on the album (maybe a few I didn't.)  It's for sure my favourite album I've been on, playing bass. 'Chanteuse Raison D'être', that's just basically all bass, I love that so much. I've never had a better sound."
Chris Ford: "The biggest thing we had going for us is that we both were working in an environment with no expectations from ourselves or other people, because it was a totally new project. So there were no reservations about using an iPhone app that samples a mellotron and then recording that onto a tape machine, slowing it down to vibe with reversed strings from the other side of the record, and mate it all up with a drum loop Patrick made in GarageBand. If you'd told me I'd be using tools like that on a record two years ago, I'd have laughed at you, but now I see anything that makes sound as a tool to convey a feeling, and since Patrick had no fear in putting his most intimate thoughts into the lyrics, I made sure "no fear" was the theme of the sounds carrying the words."
Patrick Tape Fleming "At first we were just going to give away the Fix the Sunshine piece for free with the 7 inch as an MP3, but then I started thinking, why don't we just make an LP of it. And try to tell the full story, of when I was really down, and you get that on side one, and then this happened and it made me realize that life is pretty special and I want to feel alive again and hopefully that comes across on side two. Originally I didn't know if I wanted to release it, because it is so personal, but I think the fact that I wanted to make something for Bill made me put it out there."
'You Make Me Feel Like A Natural Disaster/Fix The Sunshine Pts 1-7 (An Ode To Bill Doss) manages the enviable task of reconciling the worst of human emotions with the best of them, deciding that being able to feel anything at all, is better than the creeping inevitability of one day being unable to feel anything. Patrick Tape Fleming regained his diametrically opposing disposition steeled with an insistence on singing 'Yes' into that all encompassing, ever-encroaching 'No', and with a little help from his loved ones, this affirmation has been chronicled so as to resound long after we're all gone. I point out to Patrick that we've crossed over into the year that will supposedly see Doss's own extracorporeal encore, with the posthumous release of The Olivia Tremor Control's 'The Same Place'. "I got the opportunity to give Jeff Mangum a 30 minute ride to an airport last year and we talked about the new music Olivia Tremor Control was making when Bill passed and he was so excited about it. When I met Jeff, I told him that OTC was my all time favourite band and he said to me, "they are mine too." that was a pretty special moment. When I dropped him off, I said to him 'Promise me you'll make those OTC boys finish that record'. He promised."
There's a snippet of Bill Doss at the crossover point between sides one and two, where he can be heard very forthrightly, almost plaintively, extolling the simple virtues of just sitting on the floor and playing music into a four-track. I ask if there are any better pleasures in life than sitting on a floor and playing into a four-track? "None that you can do by yourself. Music takes my body and mind over, every time I hear it. It's the most powerful and moving thing in the Universe and if it did not exist, I wouldn't see much point in existing either. Putting on headphones and stepping through the portal of your imagination is something everyone needs in their life, it's magical."
Gloom Balloon: You Make Me Feel Like A Natural Disaster/Fix The Sunshine Pts 1-7 (An Ode To Bill Doss) is available from Maximum Ames Records, Bandcamp, Amazon and iTunes. You can also hear a cover of Leonard Cohen's One Of Us Cannot Be Wrong below.